These Are My Dreams.. Now.
May 20, 2010
I listen to sad lullabies,
that carry me away.
They remind me of you,
so I cry.
The tears fall and create a river,
that I float upon to a nameless sea.
Here the mermaids carry me through color filled worlds and wipe my tears.
They soothe my hair and take my fear.
From there, a stair case that leads up to my wishing star.
I get there and it smiles on me,
like a warm baby sun.
I think of you, and I start to drop,
back towards the earth.
My bed catching my silhouette-
The night then lays me to rest.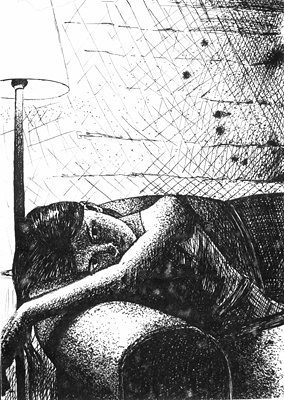 © Elisabeth R., Elmont, NY