Hickey
April 1, 2014
It was a varsity scarlet letter
Pinned to her neck like a flag in the soil.
"She was someone else's now," I thought. "No use in trying to try."
But still, my eyes fell to the slope of her slender throat
Each blemish like the fingerprints of an unnamed villain.
"Whoever he was," I began to think, "he better treat her right."
I've seen it happen far too many times.
She will find bottomless seas in his irises
And he will look at her face, but still see nothing.
She will want his soul, while he just wants her body.
She will give it to him without thought, becoming
The truest form of human sacrifice, and he will take it,
As thoughtlessly as she gave it. He will then get bored
After a few weeks and seek new lands to sink his flag into,
As if he did not see promise land was laid out before him.
She will come to me and cry and I will say whatever she needs
To hear from me, like how damagingly beautiful she is,
Or that he was a fool. But for now, when I ask her
How her weekend was, and ignore the hickey, I will swallow
My tongue when she draws out the "goooood." Because for now she's happy.
I'll stay silent, because love does not acknowledge shortcomings.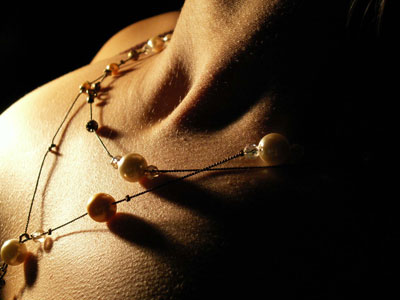 © Andreina D., Hamburg, PA