The Dance
October 5, 2009
She spun alone in a poorly lit hall,
Her ivory gown twirling around the night,
Picturing in the room a royal ball,
When effortlessly, from out of her sight

Emerged another from against the wall,
Illuminating the dark without light,
And their palms, in the dark of love's enthrall,

Kissed to turn and twist into sweet delight.

But with the morn' the sun began to rise,
He did not remain with her, but instead,
When seeing dawn by looking through her eyes,
Without a word, he returned to his bed.
For of her love, he was never apprised
As she was invisible; she was dead.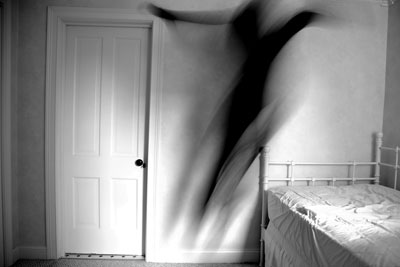 © Sarah M., Blairsville, PA