My Future Husband
July 30, 2010
He was...
A leader, spiritually.
A man, honestly.
A boy, at heart.
And a gentleman, in truth.
Somewhere, a lady waits for such a leader, a man, a child deep down,
and such a gentleman like he.
Sometime, two persons shall meet, whom have no intention of falling.
Somehow, the two shall become one.
Falling, never had one expected such a measure of love.
Falling, head over heels was she.
She herself was...
A dancer, in the day.
A writer, in the night.
A helper, as often as possible.
Also Insecure, in times of weakness.
In the end, the two became one.
In his eyes, she is confident.
In her own, he is her leading hero.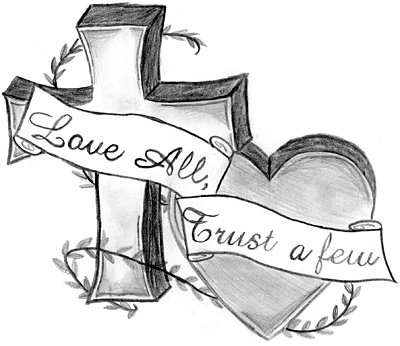 © Gina W., Glen Gardner, NJ