OF HERS
March 21, 2016
Amun Ra and Amun Day
From the deeper corners of my escaping brazen eternal ray
Succumbed by the nature, the aquatic and lovable flavor of her name
Where stream the vascular dreams of my every night,
Where dwell the erotic carnal visions of our flashing sensual sight
Where there is no fear of my declarations of my love of my appetite (for u)………
Where I crave in agony, for my *aimee* light;
Where there is pain, remorse, melancholy, heart rendering insight
Where there are battles won and lost
Where there are days after night relieved of the light that usually ignite;
Where there is ricocheting sound of being left alone
Where there is signal for damnation, no call no telephone
Where some sorrys have no reason to atone
Where there is no sunlight more reasons for twilight;
Mistakes and regrets formed like the memories made
Where there is dagger of downright oversight
Where there is sometimes a rainbow peeking in the darkest sky in the foresight……………..
Where there is no blasphemy in the miles away smiles of delight
Where there is color in the blackest of darker than black spotlight
Where there was five o clock sights,
Where there were messages being sent one corner of the earth using singing kites.
Where we stand believing in us, in our hours
Where we would take a love condensing flight against all our scars
All in that name, in that beautiful bitter sweet name of hers
Even in the darkest of all minds, in the blackest of all skies there are twinkling stars.
You tell me you need me, and then you shut me down but wait ,
I am seeing and listening to what it says but I don't make a sound
I wait till, but it's too late you won't turn around
I take a shot, I take a chance, I take a fall but wait
I see the red fire turning blue and the name remains to tell me what is unsaid
Let this rain on you, let this fly in time as I wait.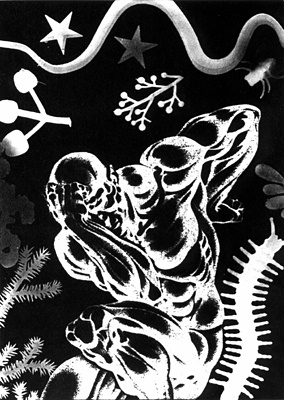 © Jessica S., Aberdeen, SD