Why hurt someone?
October 28, 2015
Why is it that people find pleasure in hurting someone?
Why is bullying considered fun?
Being a bully kills you mentally and emotionally, no matter how happy you think you are, by doing it.
There are so many things you can do to remove stress, but why bullying?
That girl you called a b**** may be having trust issues.
That girl you teased for cutting, has her own way of escaping mental pain.
That boy you called a nerd may be struggling so he would be able to afford his parents' medical bills in future.
Why do you have to judge these people?
What pleasure do you get?
You wanna improve your attitude? Why not start with being nice to people?
Bulling doesnt get you anywhere, but to rehab!
You know theres a soft side to you.
You know you love kids and want to have real fun.
You know you love someone, and want to be loved.
But why are you hiding your emotions?
You think no one cares?
You think that all the people you get close to, leave you?
Well thats not always the case! Take a risk.
You dont need to ruin someone else's mental status only because of your problems. That's not fair now, is it?
There are so many better things you can do to help yourself.
Try making someone smile because of you, and trust me, that would be the best feeling ever!
There are some people who are alone and shy. So why dont you befriend them? They'll feel better, and so will you.
Everyone has certain insecurities and walls built around them, but maybe they're waiting for someone to break down those walls and reach out to them. Why cant that someone be you?
These things are so much more beter than making other people lives miserable!
Theres no harm in trying. So why not start now? Be a friend to someone. Apologize to the people you've hurt and remember never to be the reason for someones tears again.
Start with a sincere apology and a smile. Just one gesture and two simply words can turn your world round and will give you a feeling you've never experienced before.
The satisfaction of being the reason behind someones smile and the twinkle in their eyes.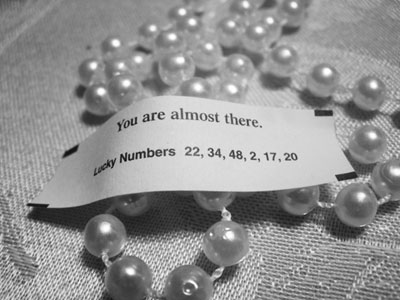 © Elizabeth E., Elmhurst , NY