Girl Code 101
September 11, 2014
I am the graceful. The flawless. 
I cross my legs and measure my waistline 
like I was taught to
Tuck my opinion into the back of my tongue
so that I am not labeled as 
"that bossy girl everyone hates" 
Because us girls, we gotta be careful.
Believe you are important and they will say
you're conceited. Wear whatever the f***
you want and now it is your fault
he ripped your thighs apart
Being a woman means old men in suits
are still deciding if I have the right to my own body.
I was ten when I learned this 
When I heard my uncle wishing his child were a boy
When they called me a woman before I had the chance to
When I was told never to go outside alone 
while my younger brother roamed freely
wherever he pleased. 
I learned to be a woman the same way you cut open a rotten peach. 
I took the first bite without knowing the bitter taste it would leave in my mouth.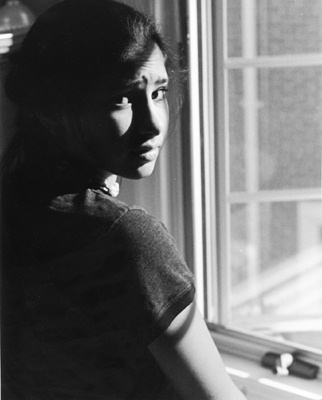 © Jennifer H., Bethesda, MD