Supply and Demand
April 7, 2014
"Valentine's Massacre Could be Work of Capone"
"Police Raid Speakeasy in Search of Rum-Runner"
"We Must Find this Ruthless Racketeer"
Am I really this
horrible
heartless
monster
they're sayin' I am?
I got in with the wrong crowd.
No, me and Johnny's business was different.
Supplying a demand.
That's all we was doin'.
That's what I thought anyway.
(I didn't consider the body count.)
To stop the screams…
I'll down another glass, sure-
But no.
I'm no monster.
Hey, I'm a business man.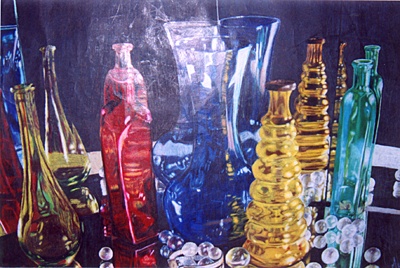 © Meredith S., Kannapolis, NC