Delusion
January 20, 2014
Tears run down my face,

blood runs down my arms,

a pain shoots through my chest,

and I'm lying on the floor.

I squeeze your hand

as you kiss my teary eyes.

You say you'll never leave me,

cuz you're not like the other guys.

The walls around me start to move,

my vision blurs at the sides,

my grip on your hand weakens,

and we both start to cry.

My heart beats get faster,

you say that everything will be fine.

As my breathing becomes shallow,

and I continue to die.

I use the rest of my energy

to squeeze your hand one last time,

but I'm gripping nothing but air

as one last thought goes through my mind.

I realize that you hadn't been there,

that you weren't even alive.

I feel so guilty,

cuz you were the one who died.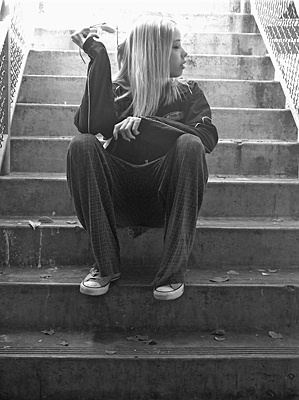 © James M, Walnut Creek, CA