Lost for Words
December 4, 2013
I saw it, I caught a glimpse, a flicker,
a brief image, an impression, a suggestion,
a momentary flash.

I gasped: amazed, stunned, speechless,
dumfounded, astonished, amazed,
dazed, bemused and stupefied.

It was beautiful, striking, picturesque,
gorgeous, luxurious, eye popping,
exquisite, charming and magnificent.

It danced, twirled, spun, whirled,
skipped, pranced, frolicked,
cavorted, gambolled, pirouetted.

And it sang, crooned, chanted,
warbled, carolled, intoned,
crafted heavenly sounds for my ears alone.

And I just stared, gazed, gawked,
gaped, ogled, watched,
drank in the spectacle.

I was simply lost for words.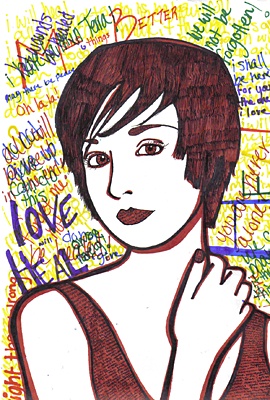 © Sara D., Aiken, SC