Trash talking kids
September 10, 2013
We are a bunch of trash talking
Kids, with bones like the keys
Of xylophones, and our musician
Is gossip. We know one song, and one
Song only, but why does it sound different?

To our friends it sounds like a symphony
That I swear even Beethoven can hear
From his grave. But to our enemies,
It's an out of tune mess.
Maybe there's nothing wrong with
Their ears, maybe there's something wrong
With the musician.

I said we're a bunch of trash talking
Kids, whose audacity is rooted in
A soil that we can't dig up
Because we can barely pick up
Our own shovels.
And yes, some of you walk around fronting
That you can bench 120,
But let me tell you that hate
Is a different kind of weight,
So get your reps in so you don't have
To run your mouth every time someone
Disagrees with your ways.

Yeah, we're a bunch of trash talking
Kids, who've learned the way of verbal
Sparring behind each other's backs, and we
Can never keep our heads up and fist down.
Do we even know the definition of honesty?
And if we do can we do, can we spread that speech,
And practice what we preach?
Somehow, someday, along the way,
Some of you say,
That we lost our humanity, but
I'm telling you it's still planted in
Our mother's womb.

We're a bunch of trash talking
Kids, whose self-satisfaction can
Never wave a white flag. Our
Open minds left like open wounds;
Infected with hate and expectations.
We auctioned off our sensitivity to idea
Of being "cool." But what's cool
When the whole school, only
Knows how to act a fool?

We're a bunch of trash talking
Kids, who are afraid of their own
Our heartbeats, because the beat
Sounds like a thousand doors slamming
At once; heavy with the weight of guilt.

Hatred hides behind our face
That we can't show because
fear has replaced
The blood in our veins.
We're intimidated by the judgment of
Others. That's why we know the backs
Better than the faces of the people
We don't like. That's why we know how
To whisper so well. That's why
We're a bunch of trash talking kids.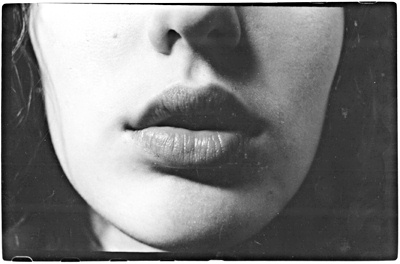 © Samantha A., Southbury, CT