Surreal
June 13, 2013
Beneath about three feet of dirt,
seven feet of rock,
and twenty meters of adamantine
there lay some kind of a sanctum.
A shallow pool filled most of the area,
with the corners partitioned off
by silk screens and lace.
I disrobed and lay in the water,
They came to me, one at my head,
on at my feet, and one straddling me.
They spread me eagle and the boy asked,
"Do you have a headache lord?"
He lifted a dagger, the hilt of jade
and the blade of onyx.
"Don't worry," he crooned.
"I will ease your burdens."
So saying he slashed me through the heart
head
chest
arms
legs
and let my blood flow.
I heard a gurgle, a sucking sound.
My blood began to flow into the rooms.
The corpses within were marked
in the same way that he had marked me.
As the life touched them through tubes and cable,
the sigils began to writhe,
animating their emaciated bodies again.
Gasping, drowning in my own vitals I screamed,
"What is my path?" So exclaiming, I collapsed.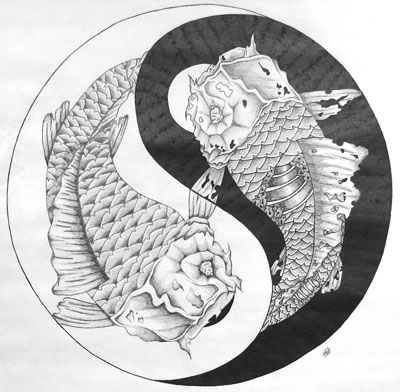 © Matt F., Pierz, MN