Finding The Key
March 16, 2013
On a rope that's unbreakable,
practicing a religion that seems unfaithful,
playing a game I'll never win.
Abiding by rules that benefit who? That's right, not even you.

You say that patience is the key-
The key to what? An endless infinity.
If I stay here, I'm forever attached to you.
If I leave, I must find a new key.

On a strand that's a helpful band,
touching a hand that grabs ahold.
Before I was walking to I am sure nowhere
now I am running to the finish line of my new somewhere.

He says that love is all he needs-
I happen to be his and now I am complete.
I finally found it, old hopeless love;
the key to the life I once dreamed of.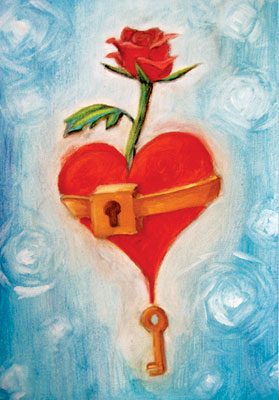 © Louisa L., Pleasanton, CA