Sketches of Winter
December 11, 2012
Winter.
Gnawed by the bite of
Him, the bleached white bones
of the mountains lie
scattered and torn.

Winter.
Clouds, torn like pillows
by His claws, leak their
frosty petals on
the sullen, anxious earth.

Winter.
He licked the windows
and left them foggy
with the memory
of his breathe. Searingly cold.

Winter.
Hiding from him, we
scuttle through fog.
Sweaters and scarfs are
our inefficient camouflage.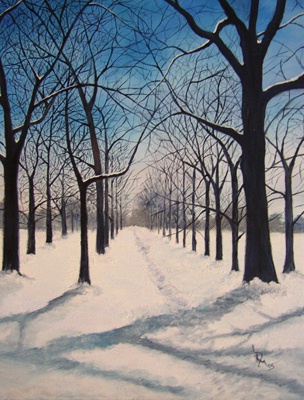 © Lauren M., Scotch Plains, NJ