Innocent
May 16, 2012
This innocent act you play,
needs to stop HERE.
All these people, see you as a guy,
who uses all these girls.
Am I just another girl to you?
Do I mean ANYTHING to you?
Tell me please...
be honest for once.
Do you ever ask yourself at night, what you do to people?
You manipulate girls' minds,
these innocent people.
You make yourself seem alright.
Me?
I pulled through.
I MADE you shine.
I made you feel, just amazing.
So, you really love me huh?
Yeah, ok.
I'll be honest with you,
the moment you decide to be honest with me.
If this is just a game to you..
You've got something coming' for you.
I'll make you feel so damn guilty.
You. Know.
You...KNOW.
You have all these girls lined up for you.
I wonder sometimes,
just how many girls do you say:
"I Love You." to every night?
Hmmmm?
The day I decide to let go,
which at this rate it will probably be never..
I hope you miss me.
I'll make you want me so bad.
But listen up!
I don't KNOW what your goal is..
but baby you scare me.
You confuse me.
I don't know what to think of you..
I highly doubt you think anything of me.
It's the same deal with every boy..
I'm putting my guard down.
I'm done being hurt.
So all I want,
is for you to reassure me.
To. My. Face.
Tell me, the honest truth.
Nothing but the truth.
Just so I know everything's okay.
It's all I ask...
One of these days,
I hope you realize someone in the world,
REALLY
cares,
before it's too late...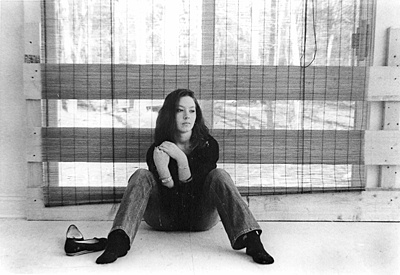 © Crystal F., Marshfield, MA