Truth Hurts
May 2, 2012
As the sun sets,
My heart sets too,
Longing for light in the world.
And when its dark
I bump into walls
And get bruises which don't go away.

The sun comes up
My eyes tied shut
By my own hands
The truth, I don't want
To see
Where is my warmth?
Where is my comfort?
Gone!
Waiting with truth.

Atlas, the eyes open
searching for light
In the book
Of truth.
My fear is confirmed,
My family is doomed
To the flames
Of everlasting he**.

How can I save,
Lord, Jesus Christ
The people
I know so well?
How can I give
To the ones I love
Your love, and
Your life?
How can I serve,
With honor and Joy
When life
Leaves the heart
Of my Love?

When light is gone,
the truth is
Unclear.
I bump into walls
And get bruises
That don't go away.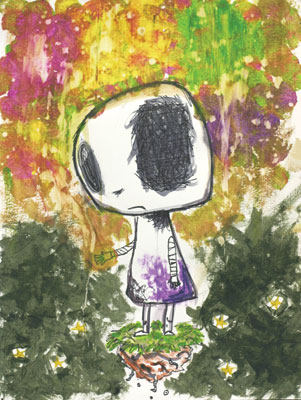 © Ashley W., Port Charlotte, FL