Give Me What You Got
February 27, 2012
When I run from my fear
It chases after me
When I run from the hate
It always catches up
When I run from the discrimination
It waits on my doorstep
When I run from the words
I can never get away
When I run from you
You always creep back into my heart
When I run
I always lose

So here I am
I stand my ground
I run no more from your fowl words
From your trickery
I am nothing but ready
For you to try and make me something that I am most definitely
Not.
I am prepared for you to scream profane words
And spit at my feet
I am all but ready
For an apology
A little compassion
I do not expect you to be nice to me
I do not want your pity
It is my least favorite emotion
So do not feel sorry
Because I am me
Feel sorry for yourself
For being the way that you are
I think you need help
Serious help
But I will no longer provide it.
I think you need an institution
A mental one
To help you cope with your past
I think you need a therapist
Because they are paid to listen
And I refuse to listen any longer.

So throw your hate in my direction
I will pick it up
Care for it
And turn it in to love
And make your snide remarks
They only make me stronger
And make me feel so low
Because after I am at my lowest
I can only get higher
And make me feel sorry
But that sorrow is only for you.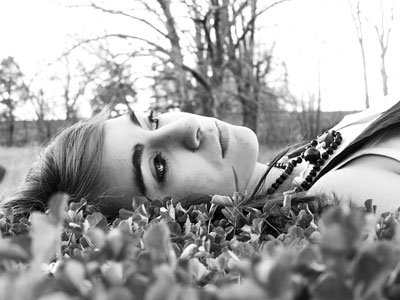 © Jasmine R., Bourbon, MI