Filthy Guilt and Guiding Flames
February 7, 2012
Your prolonged silence
towards my direction
provokes unspoken violence
that spreads like an infection.
A few of my last words
consisted of truthful talk
that maybe mentioned
the many times you
accidentally pulled me
towards you, and out
of all of the crimes
you have committed,
this one you can't
commit to.
Although I spoke with
quiet confrontation
it sparked your mind
into a conflagration
of filthy guilt and
guiding flames that
only took your thoughts
back to the games you
didn't actually mean
to play on me. While you
were highway-bound
you thought you had found
the answer to dismiss
the kiss of self-inflicted hate
that displaced itself
all across your body.
With no wheels under
you, your feet carried
you into that busy road
full of speeding "heavy loads"
that just might
make impact and force
your churning soul
out of your gut
that seems so full,
and let those beautiful
gemstone eyes of yours
finally shut.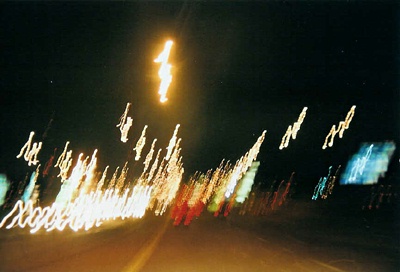 © Matt M., Ponca City, OK