Your Loving Words
October 18, 2011
Your loving words,
Coated with care and the scent of sincerity
Are empty beneath their attractive packaging.
Hiding under a thick layer of make-up
Resides the most hideous face
You enter through the door
And lungs become absent of air
Holding back breath with unspoken prayers
That by some miracle the corners of your lips will be upturned
Yet they remain in a permanent frown
A grimace displaying the angry soul that writhes within
Lurking beneath the plastic of your skin
Pushing, tearing, ripping at your hardened exterior
Til' one final blow releases the demon
And because of these words you've said
Tears have shed
Wrists have bled
This lifeless family lies dead
Your poison seeped through like acid
The needle that pierces my heart pulled by a single thread
Hastily fixing my wounds only to have them reopened
Cut at my scars and leave me choking
My desperation for others to admire me is at an all time high
Your lack of love has left my barely beating heart to die
It starves for affection
Overdue for the swell of happiness
I've developed a defection
It eats away at my soul, gnawing at my very being
And lathers on a sickly infection
One that causes for a blood-curling scream to escape my vocal chords
Every time I see my reflection
The hatred towards myself growing like a fungus in my brain
Every cruelty your lips have spoken banging inside my head
My spastic acts of anger portraying me to be insane
Tied down forever by your chains
All because of your loving words.
Those empty promises that left me deranged.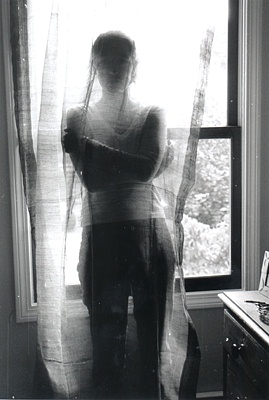 © Cerys W., Marblehead, MA