My love for you, keeps you alive with in me
April 9, 2011
What if my heart starts to believe that your death was the honest to god truth,
Will I forget your face? Your voice? Your skin tone? You?
That's what I'm scared of,
Losing my memory of you and what we shared as lovers,
As best friends,
I don't want to believe that you're actually gone,
Cause than I'll have to start mourning like all the others,
But I'm not like them,
I know in my heart your still living,
At least within me,
It's like when we kissed for the first time,
You attached apart of your soul onto my heart
Since than, I've never been the same,
Are you out there?
Are you listening in the sky?
Cause I miss you,
The other night I cried out your name,
Asking where were you?
Did you watch that from up above?
Did you begin to cry?
I know I did,
I suffered more than anyone after your last breath,
Yet it's been two year's,
And I'm still recovering from my fatal lose of you,
I'm still smothered in pain and misery,
And every day it gets worse,
My mind and heart are over-crowded with thoughts and of missing you,
Will it ever get easier?
NO,
Not without you,
I would always run to you,
But you're gone,
And all I can do is scream your name, hoping that my love will bring you back to life,
But than reality hits me in the face,
And I realize you're gone forever,
On this place called earth, but never in my heart,
And never in my mind.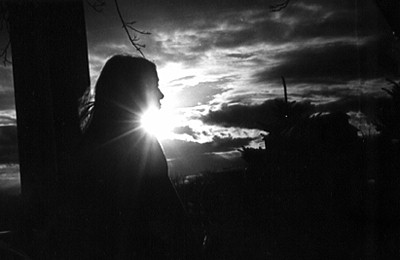 © Elizabeth G., Marblehead, MA