I Am From
June 11, 2010
I am from fresh, flour tortillas
and squeaky cheese curds.
I am from sixty degree weather year round
to harsh winters and sweltering summers.

I am from dress up and
Barbies and
Disney Princesses.

I am from ripping, and screaming, and salty tears.
I am from unruly hair.

I am from The Courtyard,
and Arthur,
Blue's Clues, Spongebob,
and Dora.
I am from fluffy cats
and hamsters as big as bears.

I am from Skytop,
Oceanview,
and P.S. 75.
I am from two languages,
stuffy, un-airconditioned classrooms
and hanging upside down on the playground.
I am from "No tag backs!"
and "Eenie, meenie, minee, mo!"

I am from Sunday School and First Communion,
baptisms and Confirmation.
I am from Santa,
the Easter Bunny,
and their friend, the Tooth Fairy, too.

I am from struggles for family,
poverty and grief.
I am from the middle child
and the almost-baby.
I am from Greencard photos
and cross-country moves.

I am from the Aggies, class of 1990-
to the next generation,
and our memories of the deep Yosemite Valley
and the rushing cool of Lake Tahoe.

I am from countless cousins,
uncles and aunts,
and from suffocating under dozens of blankets
in the warm, Mexican air,
only to please my always-worried grandmother, "Ay, Dios mío"
who's genes got passed on to her son, "No running with trumpets!"

I am from squishy, slimy, unidentified meat
and warm buttered pasta.
I am from the 12th floor of an apartment building - not my own,
surrounded by mouthwatering smells of Peter's new creation
and the clank of old plates on a small wooden table.

I am from take-out, pick-up, and delivery,
as well as long streaks of home cooked meals that really deserved an applause.

I am from a brother
in the black and white photo on my father's nightstand.
I am from an uncle on his wedding day,
a windy hill,
a stuffy church.

I am from the warm comfort of my bed,
listening to gears being fixed in the next room,
the soft rhythm of Stevie Wonder spilling out under the door.
I am from "Peanut" and "Jubee"
and the songs that rocked me to sleep.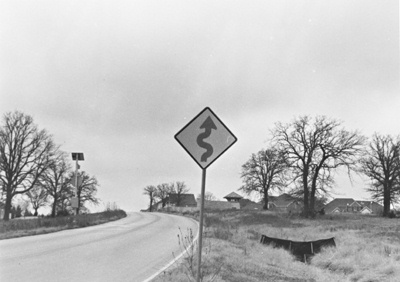 © Jill P., Highland Village, TX