Dream Seasons
February 26, 2010
My face is illuminated,
I hesitate, unsure.
The sunrise feels warm
As I walk out.
The air is cold,
The sun is hot,
The snow surrounding me
Burns a peachy-pink.
Every breeze
Follows my steps
As I make my way to spring.
Along the forest path
I walk.
The bushes and shrubs
Move aside for my feet.
Warm mornings greet me
With open arms
Drawing me in with flowery smiles.
I am content.
I laugh, I sing
But must go;
My visit has ended.
With reluctant movements
The trees gently bud and grow.
They're changing into seasonal garb.
I'm now surrounded by summer.
I splash in water
To relieve my heat.
The sun beats down on my face.
I'm tired now,
And the leaves retreat.
The air becomes colder,
Crisp autumn has arrived.
The brown combatants
Fall from their branches.
Gracefully,
Those leaves swirl down
Crackling softly under my feet.
Wind blows through my hair
Pulling at its curls.
I'm tugged by the gusts
Nudged playfully towards winter.
But my vision is blurred,
And my mind turns fuzzy.
I toss and turn as my eyes open.
I squint, blinded as the sun shines
Bright through my window.
Perhaps tonight, I think as I awake and stretch,
Perhaps I can visit that place again
And go through the cycle
Of life, of nature,
And my dream seasons.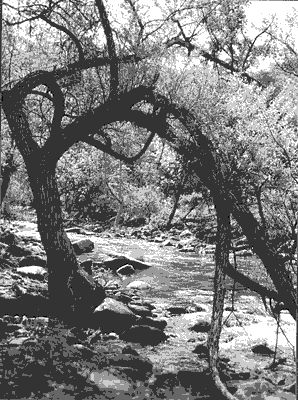 © Maya K., Madera, CA