Alone
December 4, 2009
Let me be alone tonight,
Hands trembling, knees shaking.
My mind it shatters, heart crumbles,
All my walls come tumbling down.
You're gone again.
This time for good.
My head is spinning, my ears are ringing.
There's nothing left for me to do.
Sitting alone, watching my tears silently fall,
My esteem crushed and my body is cold.
The unsteady beating of my frantic heart.
The pounding in my head.
Hot, boiling blood rushes so quickly through my veins.
The sound…
It's driving me insane.
My insanity has long since taken it's toll.
Paranoia and depression…
Distrust and hate…
Are taking over me.
My senses fade.
I can't seem to care.
Too numb to hurt.
To scared to dare.
I'm alone and afraid…
But still life goes on.
Friendship and love..
They're both so long gone…
So…
Let me be alone tonight.
To hear the falling rain.
The drumming of it on the roof,
Is echoing my pain.
The lightening flashes,
Memories pass,
Alone I sit once more.
Let me be alone tonight.
Alone Forevermore.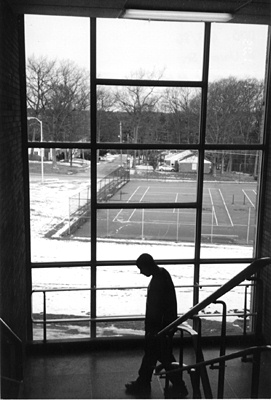 © Justin LaC., Leominster, MA