To The Night Air
November 16, 2009
To the night air,
I beseech you there,
To bring the morning some other time,
For I wish to bask in the moon's glow,
Until such hour as sleep prevails.

I revel in the sweetness that night bestows on me,
In chaste kisses to skin uncovered by the cashmere cloak of darkness.
I await the right hour of the night air's most abundant fortune,
To bring forth my inquiry of desire to be held in the embrace of twinkling stars,
That wait and watch for their moment of true glory.

To the night air,
You bestow upon me here,
The cool touch of the long lost love,
Comforting who thought they'd forgotten,
The nights spent beneath the heavenly stars.

I find my eyes heavy,
Sleep beginning its decent,
But I find my hear uplifted,
Closing in on the stars above,
Dancing in your cool night air.

To my sweet night air,
I beg of you there,
To bring forth the spectacular view,
Of twinkling lights brought to full brilliance by the subtle cloth of darkness,
You graciously bring to me after every tiring day,
To replenish my view of the world into a glistening map of sparkling delight.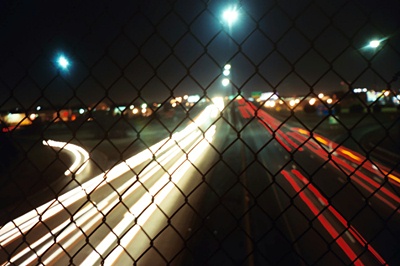 © Jordan L., Wichita, KS