Northeast Blackout, 2003
January 14, 2019
The woman watches her lights flicker dead,
And the world has not ended this time, Ontario has gone peacefully stale.
A figment of fire lives nevertheless, I promise I'll show you the way.
Matchbox, matchbox, matchbox, the musical sound of a swipe,
Held over a furnace as a newborn, I'll remember your warmth.
I'll hold onto you tight and kiss you a song you can remember.
Every crook and turn- be careful, you could jam your toe-
And I'd lose you to the krill river, thoroughly swam.
Limb of mine, I won't let go again.

Elope me in hell, where we'd be young again,
That childhood of mine I'd stab a thousand for you.
But you were lost in a wind of old lullabies,
Tell me London Bridge won't ever fall.
The jet of midnight roads I'll find your green, and tell me,
Does the world look lusher to you?
Naked toes cuddling the noir soil, I'll lean over white pickets,
I'll make you a century of promises, for rose petals cannot lie.

Set Ontario on fire to rid the blackout, I'll burn alive,
Dress you in linen, my inferno bride, warfare.
The brutality of the search to kill myself for you, liberate my griefs,
Watch me from your distance, I beg of you not to choke,
Smolder my lungs instead, remember I don't need to breathe.
No seraphims to hear, no you for my gaze to embrace onto,
At least she died peacefully, so sweet nativity, never let me go.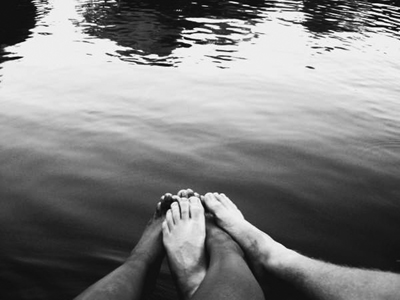 © Anonymous