The Painting
April 7, 2013
It's a long time coming when it passes by,
And always makes me smile.
These colors talk, and a story unfolds,
And is told after a while.

Some say it doesn't mean much, but to me
It's speaks beyond its canvas.
I like the way it's mysterious and flawed,
So undeniably careless.

It doesn't take much to build a whole world
Out of these two hands.
And no, it doesn't take very long for me
To get lost in strange lands.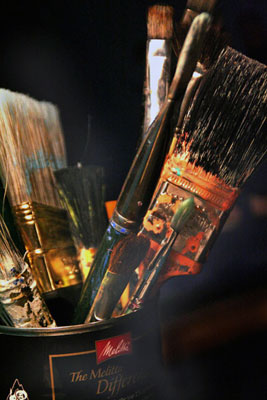 © Marina L., Orlando, FL