I Promise I'll Remember
April 15, 2012
I promise I haven't forgotten you,
Wherever you may be.
I promise I've still kept those memories;
I still see you and me.

Time has crept up upon us,
And things haven't stayed the same.
I've faced tears and trails,
And we've both dealt with the pain.

Those moments still feel like yesterday,
When we were still together.
I can remember every smile and laugh;
We thought this would last forever.

But the summer heat had faded,
And is it did, so did we.
As meaningful as it had become,
It seemed we weren't meant to be.

It's as if you are a stranger now;
When I see you, there's nothing there.
You do not smile, you do not laugh.
You don't even stop or stare.

I wonder if you've forgotten,
Or just thrown the memories away.
It seems like it means nothing to you;
Yet I regret this day after day.

I promise you; I won't forget.
I won't be bitter, I won't be mad.
I'll keep all the memories and thoughts of you.
I won't forget everything we had.

I will always remember the time we had,
And I promise I won't forget you.
Just in the end, remember "us",
And know our love was true.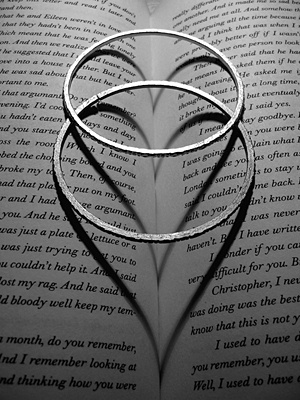 © Julia K., Old Tappan, NJ