On One Night in December...
July 8, 2011
And on a night in deep December, did I think to remember
The box that I called Jerry, that lay beneath my bed.
There he stayed, un moving, yet that didn't prove,
How he helped me get through tough days, many times before.

Back in my bed chamber, my stomach churning,
Yet my heart did feel a burning
That lingered inside of me, my swollen, itchy tears.
He had decided to go away, for many days awhile,
I lay my head atop my pillow, my mind conjuring up my very worst fears.

Eaten by something wild? No, he learned how to fight as a child...
He was quite a looker then, he had strength to spare.
Stabbed with a silver sword? There's no possible way that he had been gored!
Drinking tea by the fire, in a rocking chair?

I thrashed in my nightmares, and I knew I whimpered.
A glass crashes to the ground, breaking.

The nightmares continued...

On one night in January, reading his note on stationary,
Written by his perfect hand, a pen in his right palm.
In his arms I had sought sanctuary, sobbing into his perfect chest.
What had I ever done, to send him off to war?

He said that he had to leave, showing me no time to grieve.
The loss of him in my home made me quite depressed.
He had never known how much I cared , and never did he see...
The pain that had somehow swelled up, deep within my chest?


On one night, 3 years later, had I met a man, a banker
Who introduced himself as a friend who knew my beaux.
Killed on the battlefield? In the line of duty?
Had he tried to fight off the valiant foe?

I would never give up on finding him...

One one December night, ten years later,
A rapping at my door gave me quite a fright.
And there in the doorway, stood a man. His face haggard, his body thin.
He said, back to me he had finally come.
How much debt did I owe the Lord? An un-amountable sum?

Jerry had come home at last, to be in my arms once more.
My tears once made an ocean, but now tides came to the shore
To wash away my sadness, but it left something behind.
My husband had come home, what could be less divine?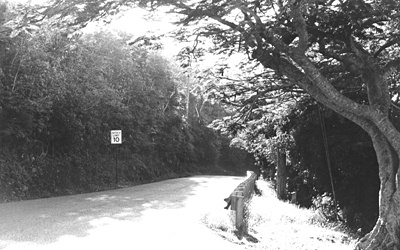 © Chuck K., Marblehead, MA