Not All Zoos Are Inhumane
MAG
September 6, 2008
This piece is a response to "The Modern Zoo" from the May 2008 issue of Teen Ink. I volunteer at the Cleveland Metroparks Zoo and have gotten to know its keepers, veterinary staff, and other workers. According to the writer of "The Modern Zoo," staff torture animals, do not provide adequate living space, and keep the animals merely to entertain. In my three years of volunteering, I have never seen, nor had any reason to suspect, any foul play at my zoo. The allegations in "The Modern Zoo" that all zoos are inhumane and cruel is false, I believe.

According to the article in Teen Ink, "Zoos claim to educate visitors. Yet we've all seen the one-sentence signs that describe monkeys. What can be learned from this? Certainly not enough to justify ­inhumane captivity." One-sentence signs are not the end of zoos' efforts to educate. At my zoo an entire department is devoted to educating the public about conservation of animals and our planet. If zoos didn't care about education, why would they have this? While exhibits may display signs with brief information, staff work daily at the zoo to educate visitors about conservation and other critical topics.

Some zoo employees visit schools and businesses to educate the public about how to be more responsible with our environment. This department even organizes conservation projects around Ohio, such as the community effort to remove waste from Big Creek. Volunteers spent a day restoring the creek to a more healthy ecosystem. The zoo is also part of a ­national conservation campaign called Year of the Frog, dedicated to saving ­amphibian species from extinction. Zoos put forth tremendous effort to educate people, and to say that they do not is just not true in my experience.

"Zoo animals endure inadequate living conditions with no space," claims the ­article. It's not fair to make this generalization. My own zoo, for example, is planning a one-of-a-kind, spacious ­exhibit for its elephants. The exhibit ­encompasses many acres, and will be large enough to support a breeding population. If zoos didn't care about adequate space for their animals, why would they waste time raising millions of dollars to build this type of exhibit? Also, my zoo cares a lot for its animals; it houses the second oldest hippo in North America and its polar bears are twice the age of those in the wild.

I witnessed a life-saving surgery on a 13-year-old wolf. Veterinarians worked for two hours to save his life. Thirteen is very old for a wolf. Zoos do care for their animals, and do what they can to keep them strong and healthy.

"These animals are simply meant to ­entertain," claims "The Modern Zoo." That too is false. At the Cleveland Metro­parks Zoo, animals are never forced to do anything for the sake of visitors' entertainment. We believe in positive animal/ ­human interaction. Zoo staff never force or coerce an animal due to this policy.

The author of "The Modern Zoo" is ­obviously very passionate in his opinion about zoos. I am also very passionate. I have not written this to personally attack him. Rather, I am simply stating facts. "The Modern Zoo" paints zoos as cruel, inhumane facilities, but it is both unfair and untrue to claim this about all of them. Many have state-of-the-art veterinary ­facilities and work hard to save endangered species.

I hope that readers will see that zoos seek to protect and save endangered species, as well as educate and encourage the public to do the same.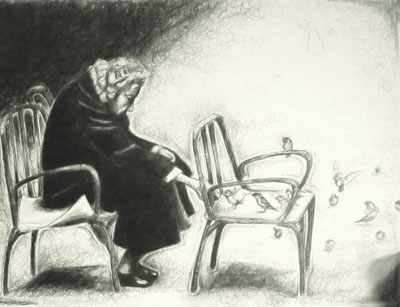 © Anonymous