Destined for Greatness
May 17, 2021
Summary:
After a great war between the gods and the underworld, Apollo paid a visit to a rebuilding village that was caught in the crossfire. He told of a great hero that would one day come to their town, and presented the people with a scroll that would glow the day that hero was born. This scroll now lived on the wall above Auralia's bed, with five words written on it.

"You are destined for greatness"

For a while, this prophecy brought Auralia hope and excitement, but now it only filled her with dread. With everyone's expectations of her only growing, Auralia can't help but feel as though she's falling short. When a new threat emerges, her doubt only grows, and she wants nothing more than to escape from the fate that's been laid out for her.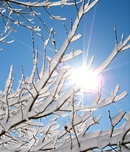 Sydney P.
Destined for Greatness