Dealing with the Grim Reaper
February 26, 2014
I don't know how exactly to deal with death, it seems like a quite routine task actually. I faced my first death when I was in fourth grade, it was my grandmother and I remember crying almost in an instant. After that experience I lost many important people in my life, so important that now when I look around it feels like a stranger surrounding, and reeks of a lost childhood.
I'm writing this because only a year ago when I lost my grandfather I was almost indifferent, I didn't shed a tear and I refused to look at his corpse. When you don't see it, you don't believe it, and when you don't believe it, it's like it never happened. But it did happen. After a whole 11 hours after my grandfather's death my mother called me to bid him my last goodbye, according to our tradition you are supposed to feed water to the passed away with a spoon. I had not been crying, I was still in a bubble, the bubble of imagination I had created after my grandmother's death where I made up stories and believed she was still alive and looking over me. It helped the 10 year me to cope, but now that I was 16, this defence mechanism seemed bizarre, only I didn't know it was. But someone pricked the bubble this time, when my hand reached to feed my granddad water and the spoon touched his lips, I felt his lips, they had hardened and were numb. His body felt helpless, it had lost his soul, it was limp and the skin had contracted. That is when it hit me, the realisation of death, the acceptance of the fact that the person lying in front of you shall never speak with you and it will not be the same, I rushed to the washroom and cried.
It's been a year and I tried to forget all about his passing away and came back to a point where I had started, right in the bubble where I think he is still alive. The fact that I never had a day to day contact with my grandparents because they lived far away plays a catalyst to my denial because it feels usual and normal. There's going to be someday, on holidays where we go to his empty house when I'll realise it's just us now. I am scared, but I'm waiting, it's better to live the reality than a dream, no matter how good the dream is.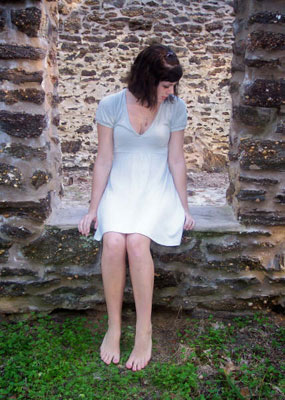 © Katie S., Vineland, NJ