Pressure. Silence. Disgrace
June 24, 2011
School. Sickened by the word, sickened by the place. The source of every problem, the source of every damn thing. Destined for greatness, destined for nothing. Frustration courses through every fiber of my being; anger boiling my long time simmering blood. Words on the tip of my bitten tongue left unspoken or unheard. My voice completely silent when all I wanna do is scream so loud the Earth shatters. My breathing ragged and shaky, every bit of anger trying to escape through the air I take in. my eyes searching every inch of the room looking for anything to rip apart and destroy. My lips pulling back in a way that looks like a lion roaring in rage; exactly what I wish I could do.

Why do I even bother speaking at all? My voice isn't heard no matter how much I scream. I'm losing myself, buried by pressure and anger. Rage pushing me toward a never ending abyss of disgrace. Losing what I stand for, what I love to do, who I am, all for these pages filled with unwanted words. Plug your ears, close your eyes, shield yourself from the never ending wave that ends up crushing your soul. You can run and run, but it will find you. Summer used to be a time for me to escape all this, but now, there's no escape. If no one leaves me alone, I'm sure I'll go crazy.

It builds, and builds, and builds. All bottled up inside, about to explode, but holding out. There's only so much you can take, until you're completely done. I'm surprised I took everything for so long, and didn't say a word. Now that I've spoken, my words are nothing, unheard, meaningless. Everything I do or read or say is apparently trash to you, so does that mean I'm trash? Because I know I'm not, the only thing in this world that's trash is you. If I knew you were gonna put me through all of this, I might as well not have been born.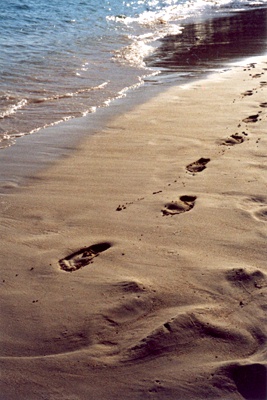 © Ashley B., Potomac, MD