Humans. Ugh.
October 7, 2009
Humans are very complicated.

I hate when a gay person is walking down a hallway or a street, and some fool dares to say, "homo," at them. The person obviously knows he or she is gay. The idiot that scoffs, "homo," is just wasting breath.

"Gay" actually means "happy," so people really have developed their own languages. I mean, a "faggot" is a pile of twigs, seriously! I have read many books that are decades old. The authors would be surprised that we have defined our own words, incorrectly.
I will never fully understand the human race.
Did you know the Ku Klux Klan can still host rallies?
Gay people cannot get married.
That makes me very angry.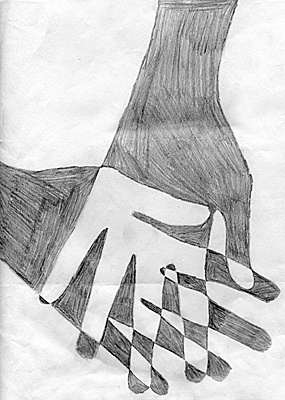 © Warlito B., Tamuning, GU