My Hidden Needle
May 9, 2012
I think about eating, my mind racing. I get in line and get my food. I walk quickly over to a table. Once there, I take another look at my sandwich, and then start the thing that will award me questions and strange looks. I open up my black, worn down glucometer, and prick my finger with the pen-shaped, navy-blue needle. I hear a question from the booth next door: "Does it hurt?" I frown at my finger, where blood is not collecting, and answer "No" in a quiet, small voice. My voice. It sounds like a skateboard, choking down gravel, spitting out asphalt to the beat of children's yelling. I prick my finger another time, and relief's weight sinks down on me as the liquid red appears, until I realize that my number could be 400 or 43 right now. I feel anxious, and my heart seems to be pounding, louder, faster.
My number is 160, which makes me so happy. I want to jump up and down and laugh. I cannot show my emotion, or else people would look at me funny. Again.
I decide not to speak any more.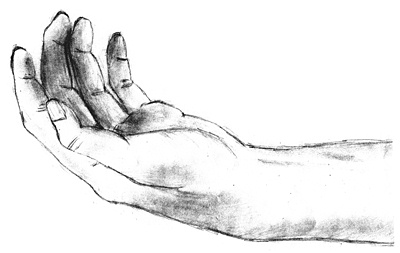 © Shana G., Cross Plains, WI