Speaking of Death
May 11, 2010
The idea has followed most religious doctrine that one's fate in the afterlife depends on the state of one's soul upon death. Most humans believe a deathbed confession results in the pearly white gates.

It's a shame it doesn't work that way.

If it were, there'd be no point in a moralistic existence. The idea of living for pleasure would be a fact and I would be out of a job.

I stand outside the military base hospital, waiting as such a thing commences. Not far away the war still rages, a disgusting display of wasted blood tainting God's beautiful canvas. A humid rain falls mixed with the sound and metallic smells of gunfire. I listen to the cries inside the hospital.

It won't be much longer now.

Human perception has always amused me.


Their imagination deceive them, depicting demons as lustful creatures panged with secular affections and angels as protectors of the ignorant. They find themselves with petty fears and self-loathing. They paint illusions in the shadows and distortions in their mind.
Oh that they could look into the face of a devil, they'd be quick to realize that the children of Lucifer are not babe faced humans treading the borders of homosexuality.

Ah, forgive my sarcasm.

One of my personal favorite distortions is that of me. They depict me as a skeletal monster, garbed in tattered black robes and swinging a scythe made of the bones of my victims. It's certainly an interesting representation have of a creature designed by God's touch. It's especially amusing when autumn circles and Halloween comes, to watch the children run about screaming and circling the streets hunting down treats, dressed and demons and witches. Could you imagine, being angel yet seeing yourself as through the eyes of a human as a frightful monster?

If you ever truly wondered how I looked, then look in the mirror. I am in everyone. I am everyone. My father created me as a guide and comfort and what better way than to appear as mortal you. In the form of a father, mother, a friend, I come and wait till the time has come to guide the soul to freedom.

If only humans would allow themselves the freedom to divulge in faith and hope. Then they might never fear my coming. Death would be an understanding, a nurturing factor in the cycle of existence.

How I would to suffer the true trail of mortality.

In truth, it's quite sad to be so blind one's entire life. It must be a horrible thing to live a life trapped in the darkness of ignorance.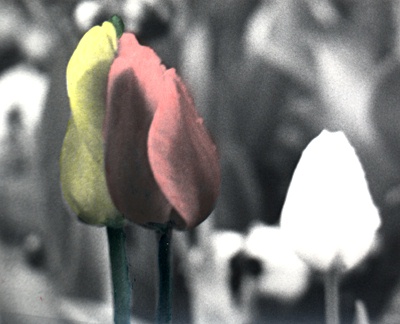 © Matt B., Highland Village, TX