Life's Fragility
MAG
December 30, 2008
He lay there, immobilized, while blood flowed down his arms and pooled in his hands. The concrete parking lot was not an ideal resting spot, but apparently he had no choice. I noticed his gray hair was taking on a reddish tone. He must have hit his head, I thought.

I saw him fall. My mom and I were driving through the grocery store parking lot around 9 o'clock on a Tuesday night. A plastic bag in either hand, he exited the store. I saw him struggling to find his car. I looked away, probably engaging in some banter with my mom. I looked back and saw him fall hard on his back. A woman in her mid-twenties, the only other person around, rushed over. I saw him struggling to regain consciousness. The woman darted into the store for help. My mom stopped the car and we ran over just as the store employees arrived. He tried to get to his feet, but instead fell painfully on his face. My mom managed to help him up as he struggled to regain his balance.

"Do you know this man?" the store owner asked.

"Yes," Mom replied. "He's her father." She was referring to me, of course; the elderly man was my dad.

I was standing next to a man whom I had not seen or heard from in almost a year. How could I be his daughter? I thought. I noticed his footing was still unstable as he began to laugh. A fierce smell of alcohol exuded from his mouth. He recognized me, at least, but his words were so slurred I had no clue what he was trying to say. Honestly, I didn't care. He had hurt me more than humanly possible and now I was supposed to listen to his drunken rambling?

We drove him home. My eyes filled with tears. Apparently, I actually cared about the guy. That night I could not stop crying as the scene played over and over in my head. The vivid pictures still appear a year later.

As we entered the unlocked door to his apartment, I noticed the kitchen. A pizza lay half-eaten on the stove. Empty pill bottles covered the counter. A bottle of vodka sat in the sink, and the trash was loaded with beer cans. As a matter of fact, the entire place reeked of beer. The living room carpet was so stained, I was unsure of its original color. A DVD player, which I gave him for Christmas, lay unopened on his filthy couch. I continued to explore his place since I had not been here since elementary school. In the bedroom, I opened his closet and found a huge pile of clothes on the floor. What happened to my dad? Where was I when he went through this horrible transformation? Could I have helped?

I have only seen my dad a few times since that day. The first was at the hospital. He supposedly had what they call an alcoholic seizure. He recovered, as always. The next time was Christmas. Instead of being inundated with expensive, unwanted gifts, I received nothing from him, not even a card.

I remember the last time I saw him as clearly I see these words forming in front of my eyes. He was moving to Florida and my mom, being the nice person she is, offered to help him pack. I unwillingly came along. It started out like so many of their fights: he refused to admit he was an alcoholic. I don't remember exactly what was said, but I remember how it felt.

He began cursing. The excruciating sound of those words filled my ears. I couldn't take it. My dad, who did absolutely nothing to help me in my life, started verbally abusing the only person who has always been there for me. I started crying and quickly exited the apartment, slamming the screen door. "See, you got what you wanted," he yelled at my mom as I was leaving. That was the last sentence I heard him speak.

When I'm asked who influenced my life the most, I'm expected to say my mom or my grandma – someone who has actually been there for me. But instead, I think of the person who only made an impact on my life during this last year, and not a good one either. He made me see life in a whole new light. That line is cheesy, I know, and it's probably used by thousands of high school seniors attempting to write the most heartfelt essay, but I don't know how else to explain it. I was hurt. I hated him for a time. I even occasionally pitied him. However, I have never regretted having him as my father.

He showed me the dangerous side of alcohol, so I will never end up like him. His troubles made me realize the fragility of life. That night I saw him for what he had become and I'm a better person because of it.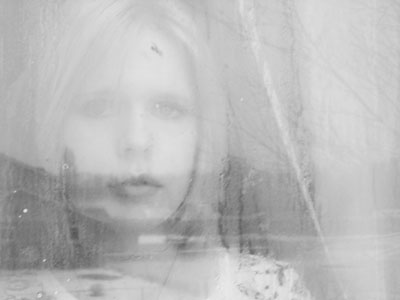 © Hannah S., Avondale, AZ