Get a (New) Grip
MAG
Changing one's golf grip and stance after years of repetition and familiarity is one of the most challenging and nerve wracking (not to mention frustrating) aspects of a golfer's career. Not too long ago I had to do just that.

The summer before sophomore year I started getting serious about golf and was looking forward to improving my game, so I decided to have lessons with the club pro, Mark. After a couple of warm-up shots at the driving range, Mark asked what I did not like about my swing. I hadn't really thought about this before, and finally said, "I kind of like my swing." To be honest, I didn't think there was anything wrong with it, but I couldn't have been more wrong. Half an hour into my lesson, my lower back was beginning to ache and my hands were sore and tired. I was too shy to tell Mark how I was feeling, so I tried to tough it out and deal with the pain. When I got home, I told my mom about my lesson, got some ice to soothe the pain and headed to bed. After a couple of lessons with Mark, I could see my game improving and all my pain had vanished.

Looking back now, I know that the decision to take golf lessons was one of the best I ever made. Aside from improving my game, I learned a more important lesson: though the change was hard at first, it resulted in a positive outcome because I persevered. I think my college experience will be similar. The transition from high school to college and from teenager to adult may be difficult, stressful and even overwhelming at first but I believe I will walk away a more mature and knowledgeable woman.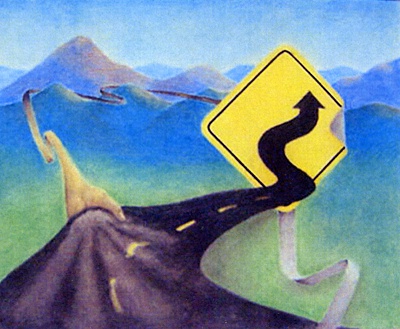 © Anonymous