My Future in Law
MAG
It was my first phone call. My heart was racing. I even thought about hanging up. I had called boys before, but this was different. I wasn't calling to ask for a ride or about weekend plans. I was calling him to find out what he had done wrong. This was my first Youth Court phone call.

"Hi, Jared. My name is Cheryl and I'm going to be your defense attorney at Youth Court. Could you tell me what happened on July 13?" I asked. Jared explained that he had given in to peer pressure and stolen several CDs from a store.

When Jared's court date arrived, I could barely breathe because I realized what an impact I'd have on him. Everything went smoothly, and Jared was sentenced to 12 hours of community service. When he turned to me and said, "Thanks, Cheryl," I couldn't stop grinning. After that, Youth Court felt like a drug, and I was addicted.

Youth Court is a peer-based alternative to family court. In tenth grade, a friend suggested that I apply. During training I learned how to act as a court official, judge, bailiff, clerk, defense attorney or prosecutor. Its purpose isn't to punish defendants but rather to teach a lesson. To do this, they are sentenced to perform community service hours or write essays. After a year I applied to be a member of the Steering Committee, a group of seven who train others, critique court, interview possible new members and help during court.

After two years, I was ready for the big time. I spoke to the Youth Court advisor who arranged an internship for me at a law firm. There, I spent endless summer afternoons doing everything from paperwork to setting up filing cabinets. I also got the chance to go to different courts. My favorite was criminal court, where one judge took a special interest in me and allowed me to hear cases that took place in chambers. The judge made me realize how important it is to have goals and work hard to achieve them.

That summer, the judge became my hero. He impacted my life like no one ever had. No matter the charges, he treated all with remarkable respect. He presided over each case with an open mind and ruled in a manner that satisfied everyone. It was during one of those summer days as I sat in his courtroom that I realized I wanted to be a lawyer.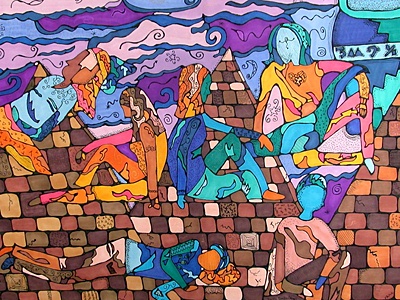 © Anonymous