No Tears Left To Cry by Ariana Grande
April 27, 2018
It's official, at 12:00 a.m. on Friday, April 20th, 2018 Ariana Grande released her brand new single, "No Tears Left To Cry." This is the first new music she has released since the Dangerous Woman album dropped in May of 2016 and is by far one of her best songs yet. Daniel Welsh of HuffPost called the song, "Exciting, emotional and unlike anything she's ever done before." This song truly represents the idea of leaving bad times in the past and living in the good times instead.
This is one of the most creative and trippy music videos I have ever seen. Throughout the video, Ariana is shown walking on the ceiling and walls of a hallway and hanging from a fire escape in a city. Dave Meyers, the director of the music video, stated his opinion on what the video what supposed to convey saying, "The concept we wanted to explore was the disorientation that you go through in life and the quest we all go through to kind of find the ground again." The first part of the behind-the-scenes footage from the making of these videos was released on Youtube on April 23 and shows how many of these crazy stunts were performed by Ariana herself.

On the first day of the release, the song had 16 million views on Youtube and was #1 worldwide and in the United States on iTunes. It is now available to listen to on Youtube, Google Music, Amazon Music, Tidal, Soundcloud, Pandora, and IHeart Radio. The number of views and streams continues to climb as this song is becoming increasingly popular among many. I strongly suggest you go listen to one of the most up and coming songs as soon as you can.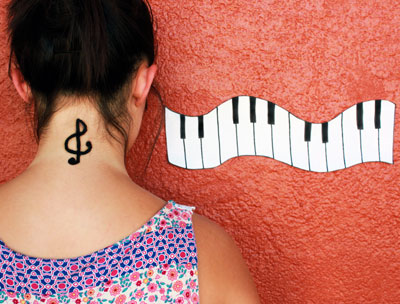 © Lauren N., Denton, TX