Everything And More by David Archuleta
July 2, 2011
Believe it or not, it's almost been a year since David Archuleta's sophomore album The Other Side of Down was released. From that album the singer had three great singles, "Something 'Bout Love", "Elevator" and "Falling Stars", that thanks to this incoherent society and hardcore music industry, did not do as well as they should have.

Now, almost a year since the "Something 'Bout Love" release, David's back with a brand new song. "Everything And More" is David's new single which premiered on a Singapore radio station just this past week. A radio friendly pop ballad, with the perfect mixture of emotion and intensity in David's voice as he shows off a different part of his vocal ability with his new, more mature sound.

As most of David's songs, "Everything And More" is about being high up, feeling so great that you're defying gravity with that one person. Something I've always enjoyed about David's songs is that as relationship-like as they sound, that's hardly ever the case. As much as "Zero Gravity", "Parachutes And Airplanes" and this song sound like they could be about a significant other, in reality the songs could be about anyone in your life who makes you feel like you're never coming down from that high they get you on.

Another thing I always point out and already have, is that this song is once again about being up high. That seems to be a consistent theme with David's music as most of the songs he's written have to do with being high up or things that move up high. "Elevator", "Parachutes And Airplanes", "Zero Gravity" and of course "The Other Side of Down" state my case here. And though the title doesn't sound like it, "Everything And More" too is in the same category.

Strong, pop ballads are what David has always been best at since American Idol and still to this day. Hearing his voice soar as it overpowers a beautiful piano melody will never cease to captivate, and that is true with this new song. This song is sure to do great as it's definitely everything and more.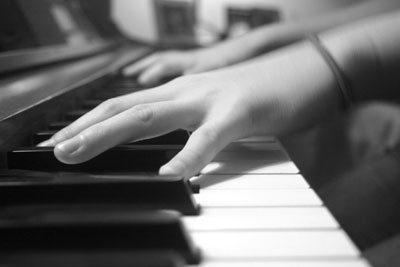 © Elizabeth S., Newton, MA