Homecoming: A Film by Beyoncé
May 2, 2019
Homecoming is a hit film on Netflix which gives an in-depth and intimate view on Beyoncé's iconic and historic 2018 Coachella performance. This movie not only gives the audience an astounding experience of the concert itself, it takes the audience on an emotional journey while discussing topics such as hard work and a whole cultural movement. Beyoncé talks about how hard fame can be, especially when she has so many people looking up towards her and the balance between work and family. She also described the struggles of body image in the industry and how she needed to get back into shape after giving birth to her twins (her diet described with no bread, carbs, dairy, sugar, meat, fish or alcohol). Homecoming, with a near perfect score of 98% on Rotten Tomatoes, shows the difficulty which Beyoné took to be where she is right now. We receive an intense look at the hard work and great effort which she put into this performance.
However, "Beychella" wasn't like any other performance. As we can get a clearer view in the movie, this concert wasn't just about the music or entertainment, it was about a movement. Beyoncé gave light to minority groups or groups which are being discriminated or going through struggles. She puts emphasis female power, black power and equality and unification between all humans. The theme of education is also clearly apparent in this movie as well. Other than putting emphasis on the beauty of black culture, Beyoncé also mentions the importance of encouraging the legacy of historically black universities and colleges. "I personally selected each dancer, every light, the material on the steps, the height of the pyramid, the shape of the pyramid," she says in the movie. "Every tiny detail had an intention." Beyoncé had worked hard for months, learned several choreographies, memorized dozens of lyrics and thought out every plan and detail of this performance while still managing being a wife and a mom of three kids.
As Beyoncé struggled with her husband, Jay Z, having an affair, she brings empowerment to all women who have been cheated on or abused yet still need to be dependent on their man. She shows that women can be strong and powerful, with a lover or without. She tries to bring hope to women worldwide. In this concert, Beyoncé takes her fandom through a nostalgic ride through her hit songs. She also eunited with Kelly Rowland and Michelle Williams to bring back the iconic group of Destiny's Child which helped gain her fame. It's not only the group reuniting where Beyoncé is seen humbly looking back at her roots. Whether it is wearing an old costume, visiting her family or simply thanking her fans, we can see that she always remains humble.
Overall, the movie Homecoming is a must-watch regardless if you're a fan or not. Beyoncé made sure that she represented a larger group of people in this movie rather than bringing all the spotlight to herself. It educates people on equality and current issues with the world. This piece of work also gives you a similar experience to what the fans were feeling during the actual concert. It simply defines Beyoncé for who she is: a perfectionist and a hard-working person who still uses their power to shed light on current issues and minority groups. "I definitely pushed myself further than I knew I could," she says, "I will never, never push myself that far again," she chuckles. Simply put, Homecoming truly shows Beyoncé's hard work and effort in the industry and community while still maintaining focus on other topics which more value is put into.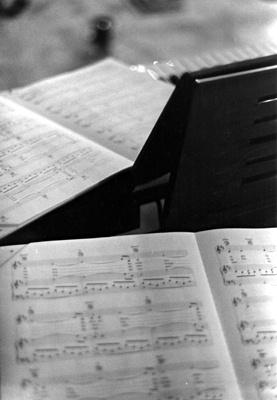 © Jessica M., Lansdale, PA