Button, Button by Richard
June 12, 2012
The title of the classical short story, flowing from the pen of M, is a suggestion of the fact pertaining to the ongoing thought process that the idea of pushing the button must be buttoned.

The story, written in a lucid and appealing manner, is Psychoanalysis of the depths man can sink to, merely to fulfill the abominable desires of The Self. The author has summed all his erudition in one piece that has been described as the "hallmark of ingenuity". His skill in creating plots that offer a closer view of the cognitive yet evil thoughts breeding in the innermost recesses of the mind of the common man is depicted in this analytical survey of the impact of money on human thoughts. The author explains how man, for the attainment of money for corporeal cravings, commits avaricious and ignoble deeds which even Satan abhors; such is the egregiousness with which they are associated. He forgets that every deed is reciprocated. When the thing, for which he sacrifices his urbanity and self-esteem, bites him back, stings him on the nose, and steals his most precious gift, he realizes, only too late, what a formidable and horrendous chase he has been following, that will ultimately lead him to hell, the abode of all nefarious sinners.

In the character of Norma, the author in fact describes every single person who is driven by his desires. He enunciates the point: "Self-control is the key to survival; lose it, and you will be banished." The character of Arthur is a semblance of the man who believes that sooth prevails. The sorry fate Arthur meets in the end is not only meant as a lesson to Norma to rectify her thoughts; it is an indication of the fact that the people who are good always suffer initially. Mr. Steward represents the third unbidden partner in our life, who tries to mislead us to traverse the path of avarice.

Finally, a personal note. This analysis is not meant to act as a superficial impetus. It wants you, the reader, to realize that sometimes in the contemporary lives we lead, mutual understanding may save us from the greater loss. Absorb the truths latent in this story, consult others and you will lead a contented life. Make yourself an object in others hands, and you will suffer like Norma, never being able to summon the pugnacity for repercussion.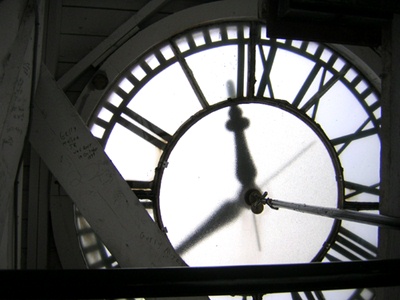 © Tatyana Z., Norwood, MA