Cold, Cold, Go Away!
February 22, 2013
Days become shorter due to a small tilt
Bringing low temperatures and high heat bills.
Without enough sun all the flowers wilt,
While frost forms on the sleeping brown-green hills.

The warmth that the glowing summer sun brings,
Sadly, replaced by layers of thick clothes.
A cold front from the North brings great tidings,
Of nothing but chilled fingers and numb toes

Lord! The thermostat reads twenty degrees,
And it's going to snow again tonight.
A single inch and rain that will freeze
Is all that falls; schools on, to my delight.

Then, just as things could change on Groundhog Day,
Six more weeks of winter are on the way.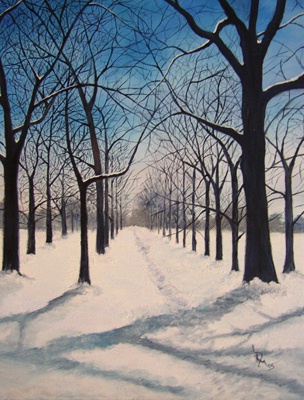 © Lauren M., Scotch Plains, NJ