At the Lake
November 29, 2011
Toes on sand, sitting on the windy beach
Little children scream as they are swimming
From the picnic basket I eat a peach
As the blistering hot sun starts dimming

The deep blue lake is cool, a nice relief
Water splashes drops on my clammy feet
That the lake is calming is some's belief
Fishermen's poles catch bright fish that they meet

A couple of friends toss around a ball
While I sit on my blanket and wonder
I'd rather sit here than at the mall
Dark clouds fill the sky. Someone yells, "Thunder!"

As the sun sets down, the day has ended.
Everyone packs up, the moon has bended.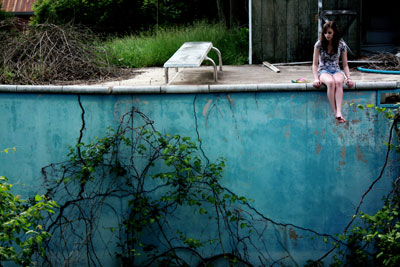 © Myra K., Somverville, NJ