Best Freind
September 25, 2009
Walking, running up the stairs
To a place I don't know,
Like running into the ocean
Just to be drowned by the undertow.

What is it like?
To lose friend,
To watch them leave
Not to run after them and shout
"Don't go! There's more to be said,"
But it's not their choice.


You lay in bed that night,
Under soft sheets you dream
About what could have been
But no one could see.

How in ten years your life would be different,
They say.
You won't miss him forever,
They said.
But I'll be a grandmother
And my daughter's daughter will laugh and play
With her very best friend who decided to stay.

But I won't forget.
How I used to play,
In the old playhouse
Day after day.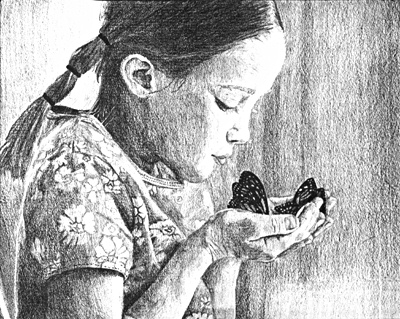 © Alina L., Holland Patent, NY