We Are
April 19, 2013
"I Was"
Only a bottle of pills
And a rusty razorblade
Before you took them away.

"You Were"
Waiting patiently,
Your friendship outstretched,
Maybe you knew,
How much I needed you.
You were there,
Always there,
Talking to me with your eyes.
Waiting.

"We Are"
Innocent heaps of giggles,
Slouched beside each other,
On the basket ball court by the pond,
Trying to raise our voices,
Over the sound of the frogs.
We are snowballs in the face and back,
Clinging onto fleece jackets.
We are the fall of a clumsy girl in the kitchen of a castle,
Children playing catch with a golf ball.
We are honey and snickers and honey bunches of oats with almonds,
Lucky charms marshmallows,
And the vibrations of the piano.
We are the gentle pitter-patter of raindrops on cold skin,
And the silent booming of sweet thunder.
We are fingers entwined and goose bumps.
A much needed embrace.
We are in love,
We just don't know it yet.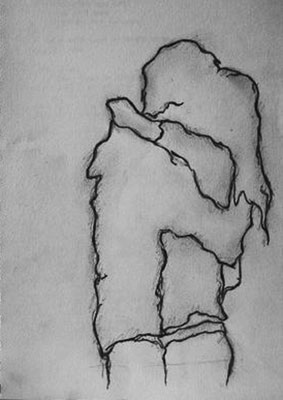 © Nicole B., Newcastle, WA