Five Dollars
July 16, 2010
She is rushing,
At the speed of quick sand, consuming you.
There was nothing superb about this day,
So she dreams of getting home before the fog can't be seen through.

He is sitting on the ledge of the curb,
Lackadaisically lounging, because that is all he knows,
Her soft, extravagant eyes shadowed with violet,
Pour with pity and sorrow to him it shows.

She has enough pennies,
To get through the year,
But not to get that lavish car,
So she gave him a gift so petite and mere.

Five dollars,
Sits in his palm—light,
And not much he could buy,
But he could see a brighter future in sight.

She smiled at him,
But didn't say much,
You could infer nothing,
But I'm not the authority of such.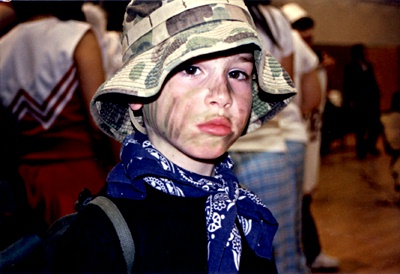 © Dena G., Pittsburgh, PA