empty drawers
May 20, 2018
cleaning my room consists of
emptying a bursting dresser,
my room a hurricane, each drawer a cavern,
because it gets worse before it gets better,
so i tell myself, or perhaps
for no other reason than to
savor the sound of empty drawers
opening and closing, opening and closing.
it is the sound of a thousand shut doors,
of rain splattering the sunroof of a silent car,
of the pale time between
silver stars and shimmering sun
last snowflake and first glimmer
strike of lightning and resulting thunder
or it echoes the sound
of the creaking rib cage that encases
my hollow heart--a sound larger
than the space it is created by,
resonant but empty
protected but lonely
and i love the sound of empty drawers,
i really do, because i am an empty drawer,
or perhaps it is because the purpose
of a drawer is to be opened
and i am sealed shut,
or the purpose of a drawer is to be filled
and i was raised with walls of brick and mortar,
with dry eyes, tense lies, and thick lines
around my mind, to divide,
to finally be independent,
to rely on the inside
lest my dependency destroy me
even though independence is usually
synonymous to lonely
and i am so familiar
with the sound
of crickets.
at night i listen to
chirping, or
the cars rolling down the street
my heart beating a hollow drum
soft footsteps padding on the stairs
because only my ears can see,
my eyes immobilized by the
confines of our colliding lives,
incapable of shutting against
the shine of a pristine ceiling,
smiling faces having sucked
the soul from my chest
and frankly, at the moment,
i am incapable of filling my lungs with air
while my chest remains an empty drawer
and i can't bare allowing anyone to
claim the responsibility of filling it
frankly, i love the sound of empty drawers.
it is the sound of a carwash because
chaos ensues around you but you
are cocooned, sheltered, safe,
protected by a hollow metal frame
or the sound of a thousand fists knocking
on locked doors,
of muffled music and thunder
through paper walls,
of lonely, the sound the
permanent bubble of bricks
between me and the world makes
when the world disturbs the surface
because that's all the world is,
a disruption,
and chaos,
and chaos is the antithesis of peace
and peace is my favorite song
and my lonely is not a cage,
but a barrier--lonely is independence
and i was raised with such a
profound dependency
on freedom
that i dare not live any other way,
that i dare not pour
the liquid of the universe
into the goblet of my chest
because peace is synonymous to lonely,
and i am most at peace with
my room a hurricane
as i open and shut
open, shut,
the drawers of an empty dresser
because i am incapable of opening my own.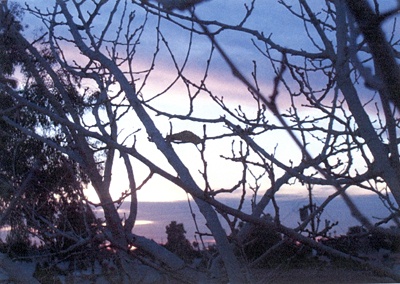 © Delia R., Phoenix, AZ