Metastatic
November 12, 2017
Don't cry for me, Argentina.
I'm a rabid dog,
A toothed and clawed menace,
Those who know me know my face is penance.
Just let this happen.
Let my lungs get caked with bad choices,
Cloves and methols and gnawed ragged fingernails.
I can scream and cry to my song by myself,
Thanks.
Don't kiss me like that,
Or I'll come back.
The ragged mangy cur you'll grow tired of pitying.
You'll be disheartened.
"You've changed", you'l say.
I haven't changed,
I just wore your patience thin.
Like the insides of my bitten cheeks.
Don't look at me,
Don't curse your eyes with my painful thin,
My bones, my gristle, the hot looks I flash at you,
Detatch yourself from me before I metastasize.
Don't let me become a part pf you.
I'll use up your blood and the fire in it,
I'll steal your warmth and use it to heal my festering wounds.
I make you stink like hot offal,
And all that will come from your mouth is insects.
I'm a cancer.
Sickly sweet like codeine syrup.
Kiss me and you'll catch it.
Your muscles and your skin and your hair and teeth will rot away.
The maggots in me will multiply
They'll make a home in the hollow I carve
From devouring your heart
Still warm from the words I can weave to make the sun shine.
And we'll be walking, talking, crying corpses.
My love is a disease,
Get rid of me,
Abandon me,
Or my cold will seep into your bones and embrittle them.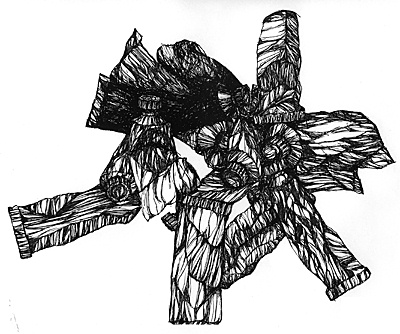 © Suzie L., Wyckoff, NJ