SCENE or Elegy for the Multiverse Boy
April 14, 2017
In the street, he is folded inward, the origami houses
compressed into each other like summer's last breaths.
Even his shadow, splayed across the pavement, is
half-past melting, bloodless and hollow. Readying for
immolation. The light unfastens from his eyes,
whispers in his ear that it has traveled millions
of miles to obstruct the twisted planes of his body.
From afar, the sunlight winks onto a '97 Impala's
headlights, its painted body reeking of rust. Boneless.
Here, it seems to say. Come play with me.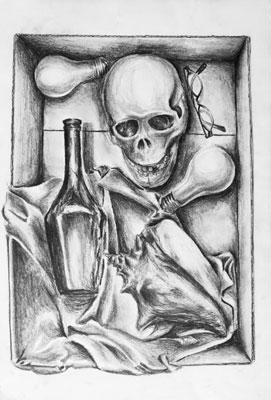 © Karen S., Norwalk, CT